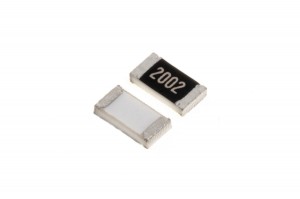 When comparing thin film and thick film resistors, thin film resistors are able to achieve much lower tolerances and resistor temperature coefficients, have lower noise, lower parasitic inductance, and lower capacitance. With these better qualities, thin film resistors have generally been much more expensive to produce than their thick film resistor cousins, however, improvements to mass production techniques and operation conditions have greatly reduced the cost to manufacture high-quality, precision thin film chip resistors.  Riedon's CAR series resistors are available with tolerances to ±0.01% and temperature coefficient ratings to ±25 ppm/°C at a fraction of the price of the typical thin film chip.
Here are some applications where these thin-film resistors make sense for use:
Instrumentation – Aircraft instruments, altimeters, gauges, flight control systems.
Medical – Heart monitors, diagnostic equipment, scales, scopes.
Audio – Radio receivers, DVD/Blu-Ray players, amplifiers, tuners, equalizers, crossovers.
Computer – Voltage regulators, voltage dividers, network communications, process controllers.
Power Suppliers – Step-Up or Step-Down converters, input or output voltage sets, voltage dividers.
Telecom – Voice communications, routers, bridges, multiplexes, fiber/wire converters.
HVAC – AC, ventilation, heating control.
RF – Wireless routers, Bluetooth modules, cell phone receivers, display drivers.