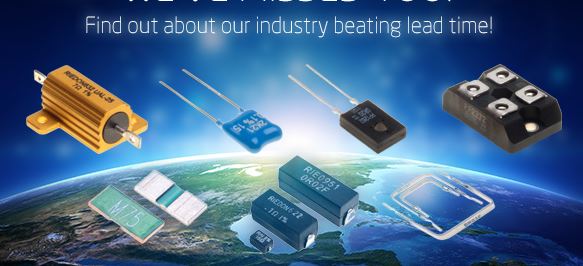 While our competitors' lead times have increased, Riedon still offers the best delivery and the finest customer service in the industry.
Delivery in an average of 4-5 weeks
Premium delivery time of 1-2 weeks!
Custom solutions are available even for the most unique applications
Riedon is now an ISO 9001 company
Riedon offers crosses to 37 various resistor manufacturers , we can review your resistors specs and offer crosses or new solutions. Put us in touch with your Engineers and our expert team can help!
For Vishay cross list; click here
For Ohmite cross list; click here
For Caddock cross list; click here
For IRC cross list; click here