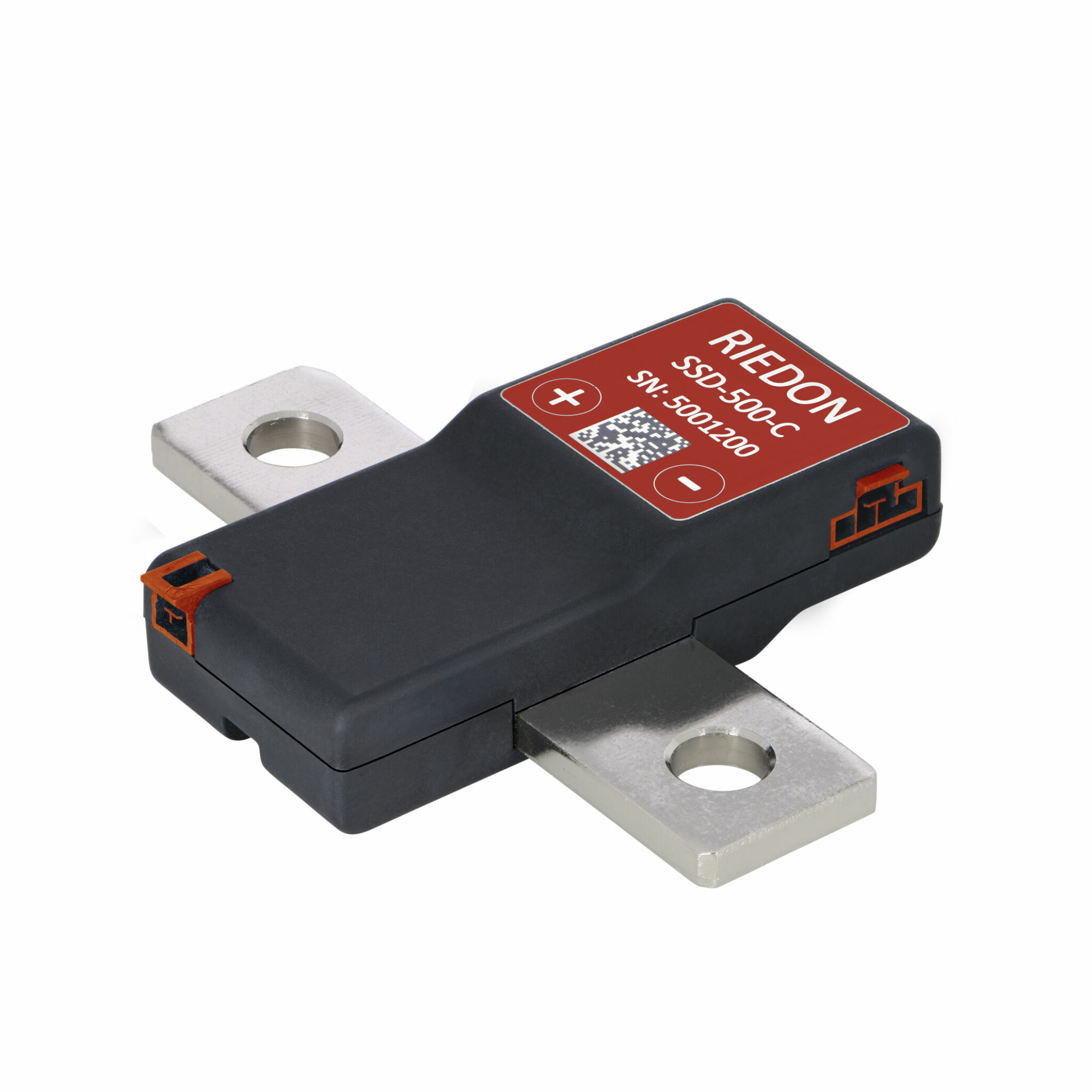 Riedon Inc., a specialist in power and precision resistor manufacturing, has recently launched a significant product innovation following the success of their SSA Smart Shunt current sensor series. The new product line, known as the SSD Smart Shunt series, comprises highly integrated digital System-in-Package (SiP) devices designed for various battery-related current sensing applications.
Each unit features a 16-bit microcontroller (MCU), a 24-bit Analog-to-Digital Converter (ADC) with buffered analog inputs, and a flash memory resource. This integration offers plug-and-play convenience for current measurements, battery voltage monitoring, and coulomb counting. The applications for these devices include large-scale energy storage banks, renewable energy generation infrastructure, industrial motor controls, building automation systems, electric vehicle charging stations, and more.
The original Smart Shunt devices, introduced in mid-2020, combined the high current-handling capabilities of conventional passive shunt resistors with the precision of Hall Effect current sensors in a closed-loop system. This combination provided a blend of accuracy, stability, and electrical isolation while eliminating the need for periodic calibration. The new SSD Smart Shunt series takes this even further by offering access to more extensive data and easier integration.
Here is the original article: https://www.elektronikknett.no/kraftelektronikk-produktnyheter-sensorer/digitale-dc-stromsensorer/3161501
Digitale DC strømsensorer
Riedon lanserer digitale DC strømsensorer – skal gjøre strømmåling enda enklere.
Etter markedsgjennombruddet de oppnådde med sin SSA Smart Shunt strømsensorserie, har spesialkraft- og presisjonsmotstandsprodusenten Riedon Inc. nettopp lansert en ny stor produktinnovasjon.
Den nye SSD Smart Shunt-serien består av høyt integrerte digitale system-i-pakke (SiP)-enheter som kan brukes i en lang rekke batterirelaterte strømsensorapplikasjoner. Hver har en 16-bits mikrokontrollerenhet (MCU), en 24-bits ADC (med bufrede analoge innganger) og en flashminneressurs. Dette skal ifølge selskapet gi plug-and-play lettvinthet for strømmålinger, batterispenningsovervåking og coulomb-telling. Blant stedene hvor disse enhetene vil bli brukt er storskala energilagringsbanker, infrastruktur for generering av fornybar energi, industrielle motorstyringer, bygningsautomasjonssystemer, ladestasjoner for elbiler, osv.
De originale Smart Shunt-enhetene, som ble introdusert i midten av 2020, kombinerte de høye strømstyrkeegenskapene til konvensjonelle passive shuntmotstander og nøyaktigheten til Hall Effekt-strømsensorer i lukket sløyfe. De presenterer dermed en kombinasjon av nøyaktighet, stabilitet og elektrisk isolasjon, samtidig som de eliminerer behovet for periodisk kalibreringsarbeid, heter det. Den nye SSD Smart Shunt-serien tar nå dette enda lenger – og tilbyr tilgang til større datamengder, i tillegg til å gjøre integrasjonen enklere.
Den interne ADC-omformeren bidrar til å forenkle implementeringen betraktelig – noe som gjør det mulig å raskt legge til svært nøyaktig strømmåling i nye design, eller ettermontere denne funksjonen i eksisterende. Det er to modeller å velge mellom. Det første med det serielle RS485-grensesnittet, som også kan konfigureres som MODBUS RTU. Den andre er en CANbus-modell som kan tilpasses.
Enhetene har strømsensorfunksjoner rangert fra 100A (2kA topp) til 1kA (20kA topp). De skal vise bedre enn ±0,1 % fullskala nøyaktighet, og deres fullskala linearitet forblir innenfor en ±0,1 % margin. De avanserte ikke-lineære temperaturkompensasjonsmekanismene disse sensorene har sikrer at nøyaktigheten deres ikke påvirkes av eksterne temperatursvingninger, får vi opplyst.